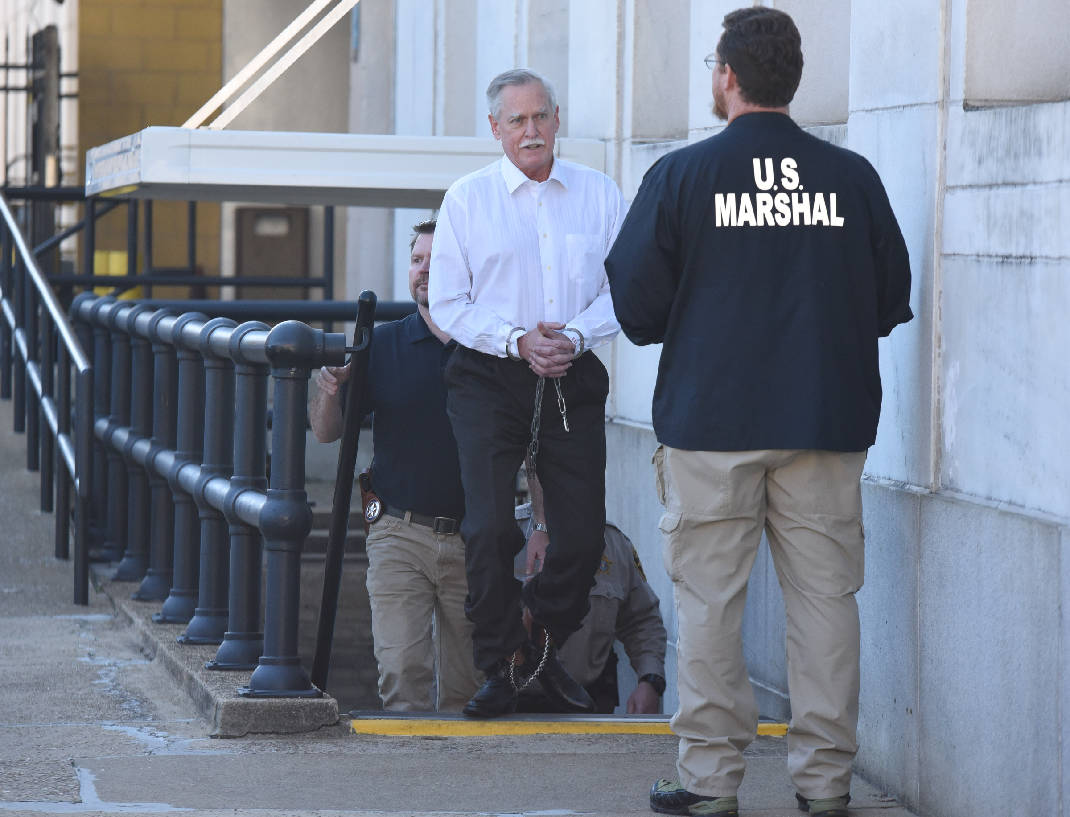 (Hancock, NY) On Wednesday, June 14, 2017, victory poured from the skies of Chattanooga, Tennessee, as the Honorable Judge Curtis L Collier, Senior Judge, pronounced the sentence for convicted terrorist, Robert R. Doggart of Signal Mountain, TN. Doggart, a 66-year-old failed congressional candidate, plotted and solicited others to travel to Islamberg, NY to attack the community of Muslims, burn down their mosque, school and cafeteria, and kill anyone who got in their way, including children.
On February 16, 2017, after a six-day trial and two days of deliberation, a jury found Doggart guilty on all counts, which included solicitation to commit a federal civil rights violation, solicitation to commit arson, and communicating a threat through the use of an instrument of interstate commerce. Telling Doggart that "This was a crime against the United States of America", Judge Collier imposed the maximum sentence of 235 months, with three years of supervision by the U.S. Probation Office after his release.
In remarks made outside the federal court following the conclusion of the sentencing, Attorney Tahirah Amatul-Wadud, stated, "This is the close of a somber period for the people of Islamberg. For two years they have been forced to face the threat and reality of the hatred exhibited by Doggart and like-minded people. The punishment given today is a warning for those who think like he thinks, and is a reassurance for people who want to practice their faith and want to do so in the safety and security assured by the laws of this land." Amatul-Wadud and Attorney Tahirah H. Clark, legal counsel for the village of Islamberg, represented the community as interested victims in the case, while also serving as liaisons with the prosecuting attorneys from the U.S. Department of Justice Civil Rights Division and the U.S. Attorney's Office from the Eastern District of Tennessee.
"The community of Islamberg has been very strong, patient and confident throughout this ordeal,knowing justice would be served," said Mrs. Khadijah Smith, Trustee and Asst. Chief Executive of The Muslims of America (TMOA). "We would like to thank law enforcement, Trial Attorney Saeed A. Mody and Asst. U.S. Attorney Perry H. Piper for their exemplary work in bringing justice for Islamberg." Approximately 50 residents attended the sentencing hearing from Islamberg, NY and the southern communities of The Muslims of America, Inc.
Please join our mailing list to receive periodic updates, articles and press releases from The Muslims of
America, Inc: https://goo.gl/forms/pCU0AIXdJYrhqDYG3